When people think of joining the trucking industry or the logistics industry at large, being a drayage driver probably isn't the first thing that comes to mind. However, it is a vital part of the supply chain. Many businesses don't consider the importance of the last few legs of their products' journey to get to the end customer, but this is where drayage comes into play.
What Is Drayage?
Before deciding if being a drayage trucker is right for you, it's essential to understand drayage. Drayage is a specialty logistics service that serves the specific purpose of shipping goods over short distances. Typically, it is from a port or harbor to a rail yard or warehouse within the same metropolitan area. These trips are what link containers between the long hauls of intermodal transport.
Drayage carriers may ship any number of loads, including steel, automobiles, and metals. Sometimes, the containers may weigh more than 1,000 tons! Drayage can also be used to ship smaller goods, but it is typically confined to use by container shipping.
Why Is Drayage Important?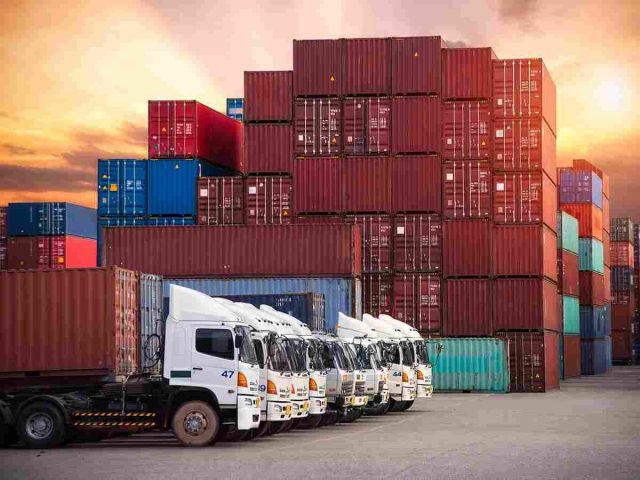 Around the world, about 95% of manufactured goods end up in container drayage at some point between the time the manufacturer possesses them and their delivery to the distributor. 
Drayage carriers and drayage drivers are the backbones of the U.S. logistics network and supply chain. You can compare the supply chain to a row of dominoes. Each domino needs to fall correctly for a product to get from point A to point B. In the supply chain, drayage is the first domino to fall. If it does not fall correctly, it affects the entire row.
Drayage plays a critical role, especially in a world where people expect goods to be delivered on the same day or the next day. The so-called "first mile" of the process sets the tone for the product's entire journey.
Types of Drayage Transport
The Intermodal Association of North America classifies drayage transportation into distinct services.
Expedited Drayage
For time-sensitive shipments, expedited is the best form of drayage. This method is optimal when the drayage needs to be completed as soon as possible. Road freight is often the chosen means of transportation in expedited drayage.
Inter-Carrier Drayage
Inter-carrier drayage occurs when the goods must be transferred between various transportation methods. For example, a shipment via rail needs to be transferred to a truck.
Intra-Carrier Drayage
Like inter-carrier drayage, intra-carrier drayage transfers the goods between different transportation methods. However, the distinction is that the same carrier owns everything.
Pier Drayage
In pier drayage, trucks transport goods from a rail hub to a pier or dock in a shipping port. Generally, this type of drayage is used when goods are being exported.
Shuttle Drayage
Occasionally, cargo and goods overwhelm shipment hubs. When this is the case, shuttle drayage takes some of the load to a parking or storage area temporarily. Both loaded and empty units may be temporarily moved with shuttle drayage, which temporarily removes some congestion at the hub.
Door-to-Door-Drayage
This type of drayage moves cargo directly to the retail customer. This is different than the other forms because the shipment is not delivered to a warehouse or a store. 
Benefits of Being a Drayage Trucker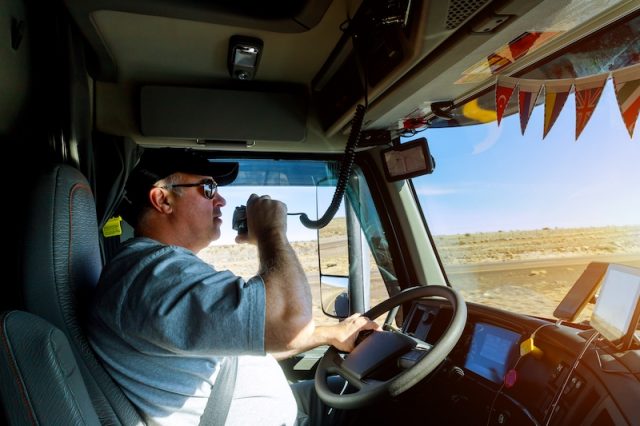 If you have been interested in becoming a part of the logistics industry but haven't found the right position for you yet, becoming a drayage trucker might be right. There are many advantages to this career path versus being a long-haul truck driver.
Short Routes
Drayage truck drivers only drive short routes. The typical distance for most intermodal drayage services is 75 miles from port to destination. This means that often drivers will be able to complete one route (and most times more) within a single shift. This means that they can return home every night, giving them more time for family and friends.
Choose When to Work
Another benefit is that you can pick when you want to work, which can generally be done at any time. Since intermodal shipping is a constant network operating 24/7, there are more shift options to choose from than other trucking jobs. For many drivers, this allows them to have more time for their lives outside of work.
No Loading or Unloading
Finally, unlike other truck drivers, drayage trucking often involves "no-touch" cargo. In other words, you will not be responsible for touching the load at any point, which means no back-breaking loading or unloading.
Get to Know Customers
Since you are working within a smaller geographical area, you will regularly contact many people. You'll have the opportunity to learn about their preferences and docking areas, optimizing the process every time. In addition, you'll be able to get accustomed to the routes you frequent, with no need for a GPS or navigation plan. 
How to Get Started in Drayage
If drayage sounds like something you would like to pursue, getting started is relatively simple. The two main requirements are a commercial driver's license (CDL) and a special permit to enter a port. If you choose to attend a full-time training program, getting a CDL will take seven weeks. You must apply for a special license. Once your application is approved, you will receive a worker identification card (TWIC).
In addition, ports often require the following items for drayage drivers:
A TWIC administered by the Transportation Security Administration (TSA)

A Class A CDL

Being 21 years of age or older (The age requirement may vary by state, but is 21 years for most)

Ability to operate a 10-speed manual transmission

No DUIs or DWIs

No major accidents in the last three years