Drayage trucking companies are one of the most important parts of shipping. Without drayage trucking companies, there would be nobody to handle the short-distance hauling of cargo containers between ports, rail yards, and distribution centers. Knowing what to look for in a reliable drayage company, such as Heavy Weight Transport, is essential. Check out some of the vital tips to look out for in the best container companies for owner operators below.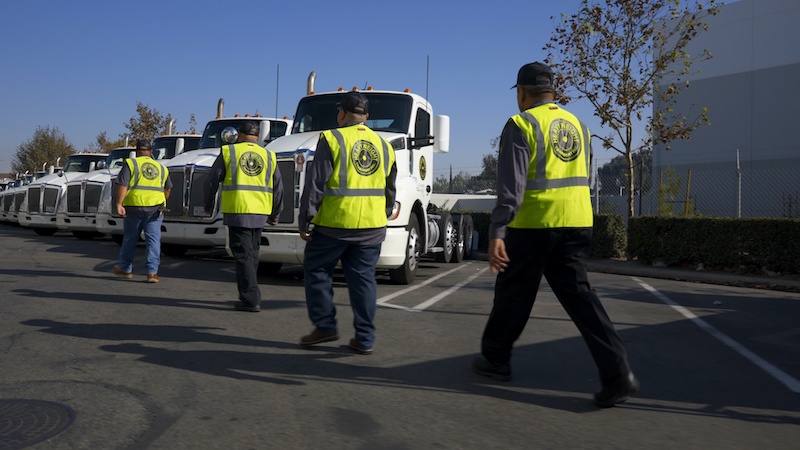 Look at Their Experience
The first thing you should consider is the company's experience. A drayage company that has been in the business for several years will likely have more established loyalty and relationships and have a proven track record of reliable service. They will also be more well-versed in navigating the different complexities of local regulations and permit requirements. A growing drayage company, such as Heavy Weight Transport, is typically more loyal and thus one of the best container companies for owner operators. This includes loyalty and good communication between the clients and other involved parties. There is usually a greater understanding of their customers' value and importance. Heavy Weight Transport has provided customers with elite shipping services since 1984.
Consider the Company's Capacity
Is the company you choose capable of handling the volume of cargo that you need to transport? Do they have the necessary equipment and workforce to address your specific needs? Ask questions about their fleet size and capabilities to ensure they can meet your requirements. At Heavy Weight Transport, our reliable fleet of multi-axle chassis hauls sealed ocean container loads weighing up to 64,000 pounds. This allows us to move containers that most others cannot. We carry all the standard overweight permits that may be needed, so you don't need to worry. Our specialty is moving heavy cargo loads legally per state maximums. Check out our cargo weight matrix online for suggested maximum loading capacities. We can carry containers at additional weights with separate permits. 
Look at the Safety Record of Their Company
Does the company you're considering have a history of safety violations or accidents? Do they prioritize safety in their operations? Look for a drayage company with a strong safety culture that takes proper proactive measures to ensure the safety of their drivers, cargo, and the public. Heavy Weight Transport's entire fleet of tractors is younger and newer. They also comply with all local and state regulations for heavy-weight freight. You can ask a crew member for reviews from other customers or references and contact them to get an idea of their experience. Make sure the company you choose is up-to-date with the latest safety regulations. Finally, ensure that the company has insurance to cover any potential damages. Ask for proof of insurance and documentation of their safety record. Make sure to review the fine print and documents before making a decision.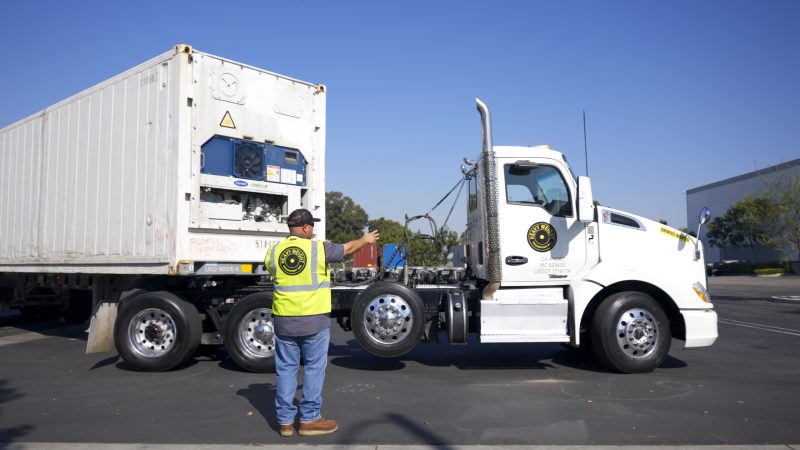 Value Customer Service
Customer service is another crucial consideration when searching for the best container companies for owner operators. How responsive is the company to your inquiries and concerns? Do they provide good communication and updates throughout the shipping process? Look for a drayage company that values open communication and provides excellent customer service. This help ensures a smooth and hassle-free experience when shipping your cargo. Container drayage companies with excellent customer service records, such as Heavy Weight Transport, are more likely to be reliable and responsive when issues arise. This helps reduce delays and ensure your cargo arrives on time. Our expertise and knowledgeable crew will help provide you with valuable insights and advice when needed. 
Look at Pricing and Billing 
Are their rates competitive with other container drayage companies in the area? Do they provide transparent billing practices and detailed invoices? Inquire about their rates and if they provide detailed invoices and transparent billing practices. Ask for a sample invoice to ensure all the fees and surcharges are listed and explained. Additionally, ask about the terms and conditions that the company offers. Always read through the contract to understand all fees associated with your shipment. At Heavy Weight Transport, you can contact us for a custom drayage quote. As increasingly competitive and successful, a growing drayage company like ours provides competitive pricing. This makes us the all-around best solution for quality and price. 
Giant Drayage Companies vs. Heavy Weight Transport
Drayage companies can come in a variety of different forms and function uniquely. Giant drayage companies can function much differently than growing drayage companies. They can come with several negative aspects in comparison, and many tend to lack the positive benefits of a growing drayage company. With our company, you can ensure that you'll get more positive branding, focus, quality, loyalty, manageable workloads, and competitive pricing.
At Heavy Weight Transport, we are one of the best drayage trucking companies, offering some of the best containers for owner operations. Our extensive geographic coverage includes the East and West coasts, with nationwide brokerage services. We are a leader in container drayage companies. We're also dedicated to ensuring you feel comfortable with our shipping services. 
Look to us for your drayage shipping services, including for overweight loads. Contact us today to get a custom drayage transportation rate! We provide quality service at all major ports. If you're looking for a new trucking job, you can also apply for our intermodal driver jobs. We hope this article helped you to know what to look out for in a quality drayage company. By carefully evaluating these factors, you can choose a reliable partner to meet your specific shipping needs, no matter what.