Port trucking jobs are one of the most essential jobs within the global supply chain. These port trucking positions are incredibly lucrative, plus they offer more financial and life stability than over the road trucking positions. If you're looking for a truck driving job, becoming a port truck driver might be the right decision for you. 
Whether you already have your commercial driver's license already and are looking to start in port truck driving for the first time or you're interested in becoming a truck driver and want to see the opportunities available to you, we've got you covered. Follow along to find out how you can become a port truck driver and learn about the benefits that come with this title. 
What is Port Trucking?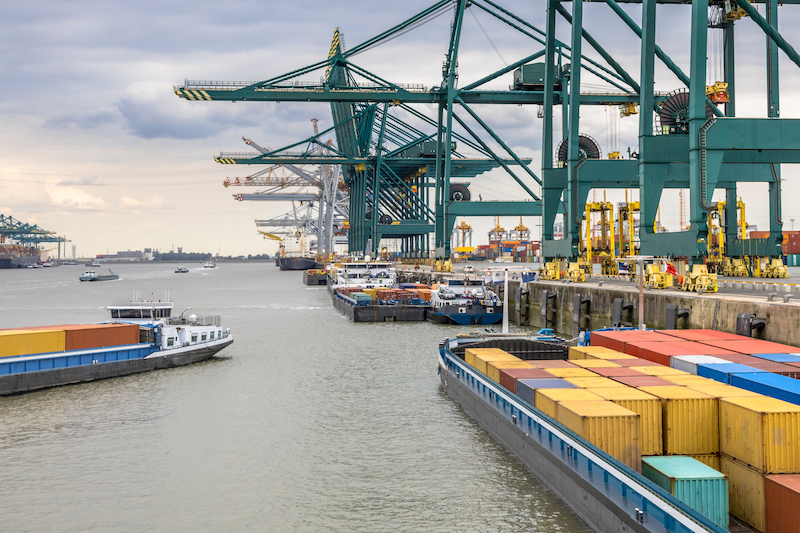 Port trucking is a form of drayage driving. Essentially, this means that a port truck driver is responsible for moving containers or freight short distances, usually from a port. Obviously, as a port driver, you'll be transporting goods from the port to a local destination. This is the beginning of a much longer logistics process. 
Have you ever wondered how a shipping container gets from the port to a train or vice versa? Drayage drivers are the ones responsible for these short journeys. The only way a container can get from one port to its next location in the supply chain is through drayage services. 
Requirements to be a Truck Driver
It's not incredibly difficult to become a truck driver, although you do have to be willing to dedicate the time and effort. Here are some of the requirements for becoming a truck driver:
Have a clean driving record
If you're going to be trusted to haul products, goods, containers, whathaveyou, a trucking company needs to know that you're a trustworthy driver. A lot of companies perform background checks before hiring a prospective driver. Your driving record should reflect that you don't have a past of reckless activity while driving. Depending on where you plan to work, look up commercial driving regulations and laws on the state's DMV website. 
Obtain a CDL
This is the most important and difficult step of becoming a truck driver. In order to drive tractor trailers, you will need to get a Class A commercial driver's license (CDL). This is a similar process to getting a normal driver's license in some ways. For example, you'll need to have your commercial learner's permit for at least 14 days before you can earn your CDL.
In order to get your commercial learner's permit, you'll need to take and pass a test of basic skills for trucking, as well as pay a fee. Depending on the state you get your CLP in, these tests and fees can vary. After you obtain your commercial learner's permit, you'll have to take and pass a road test. 
In order to pass the road test, you'll need to get some truck driving experience. So where can you find a way to practice your driving skills? Well, there are plenty of truck driving programs available all across the country. Once you finally earn your CDL, you can begin your job search. Read on if you think that port truck driving could be the right career choice for you. 
Port Driver Jobs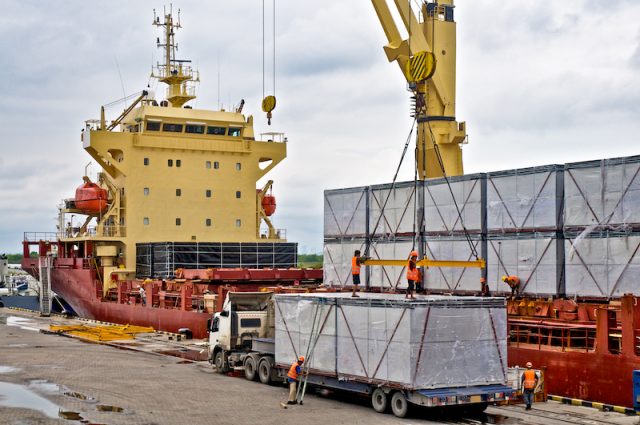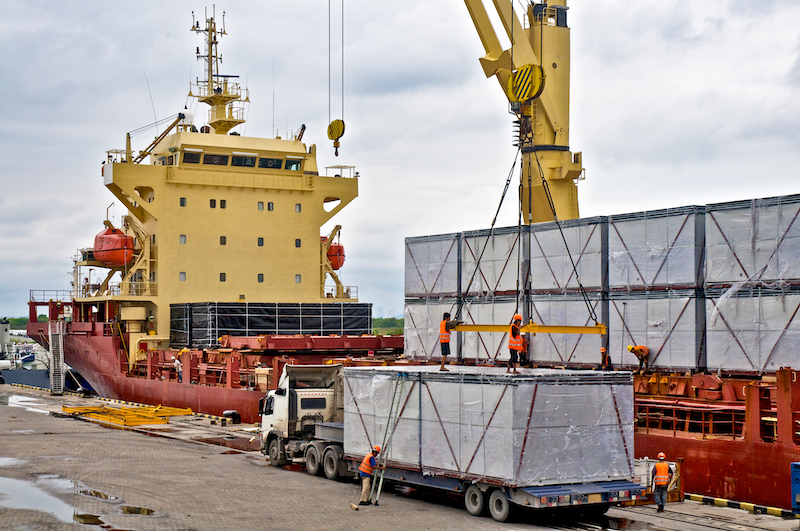 Now that you have some knowledge of what port truck drivers do and how you might go about becoming one, you might be trying to decide what sort of truck driver you want to be. Port driving can be a very enticing career, as it keeps you in one location and offers a myriad of benefits. 
Some of the other requirements you'll need to have under your belt to become a port driver include a Department of Transportation (DOT) physical and a clean drug screening. Another requirement specific to port truckers is that you usually have to apply for a Transportation Worker Identification Credential, which is also known as a TWIC card. The Transportation Security Administration and the United States Coast Guard issue these identification cards. After this, you'll be able to work as a truck driver in pretty much any place of your choosing. 
Where to Find Port Truck Driver Jobs
You have some flexibility when it comes to port truck driving jobs. There are ports all around the country, and many companies offer jobs in enticing areas like Los Angeles, New Jersey, Charleston, Savannah, and Houston. Of course, you'll be somewhat limited, as ports are pretty much exclusively located on coasts.  
As stated previously, port truck driving jobs are incredibly lucrative as a career path, and you have the stability of knowing you'll never be far from home. For drivers who have families or plan on settling down, port trucking can be the perfect gig. As such, port truck driving positions are a bit more competitive than, say, road trucking positions. 
If you're looking for a solid port trucking job that provides great pay as well as both professional and personal benefits, we at Heavy Weight Transport are hiring. We have operations across the country, including in New Jersey, Georgia, South Carolina, and California. We keep our business simple and encourage teamwork across the board in regards to getting the job done. 
We offer competitive earning pay, a calm work environment, and a loyal operations team. Not only will you get local work, you'll also have the benefits of driver referral bonuses, detention pay, paid tolls, and fuel cards. If you're ready to start your career as a port truck driver, please reach out to us today. We would be happy to welcome you as an addition to our team and move our company forward together. To learn more about the specific positions we have available, check out our website.