Drayage probably isn't a term you hear often if you don't work in the shipping or logistics industry. In fact, those who aren't familiar at all with shipping lingo may have never even heard of the word at all before. But drayage is one of the most important steps in the global supply chain.
Before large products, like lumber for example, wind up at a construction site or wherever they need to go, there's a whole shipping process that the buyer doesn't see. This shipping process typically includes drayage, trains, ships, warehouses, and storage lots. 
So what exactly is drayage? And why is it one of the most important steps in the supply chain? Read on to learn more about why drayage is important, how the word itself is defined, and more. Consider this article your complete guide to drayage. 
What Is The Meaning Of Drayage?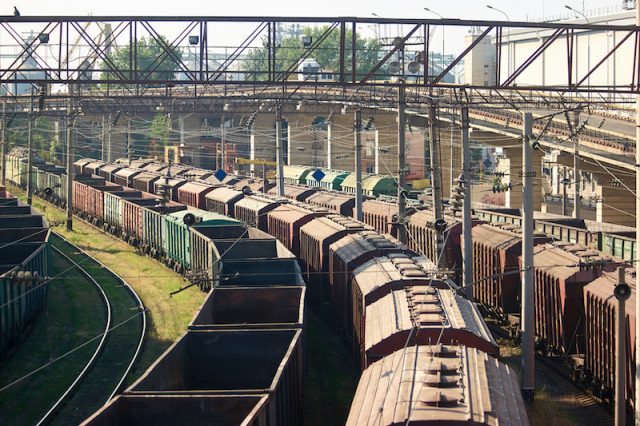 Drayage is a form of transportation for products. That being said, drayage could mean different things to different people. This is because there are a whole host of different types of drayage services. 
By definition, drayage is the transport of goods over a short distance, generally part of an overall longer move. Usually, drayage is used throughout the shipping process, but it is almost always the first step in shipping products globally. 
Drayage is mostly concerned with the container shipping industry. Instead of moving products nationally, trucks will move shipping containers locally from point A to point B. Drayage loads have many connotations associated with them, and consequently, you might associate a drayage load with ports. This isn't always the case. Drayage loads generally begin at a port and can go to rails, yards, warehouses, and more before arriving at its destination.
History of Drayage
The history of drayage actually stretches very far back, actually predating the industrial revolution. This shows that there has always been a need to move goods from ships to distribution centers or other transportation systems. The name "drayage" actually came from the horse-drawn cart that was referred to as a "dray." 
Because horses were involved in carting the goods, delivery was relegated to short distances, usually around ports, train stations, and canal terminals. These horses were used throughout the 1800s and early 1900s until trucks replaced them as the standard equipment for drayage.
Importance Of Container Drayage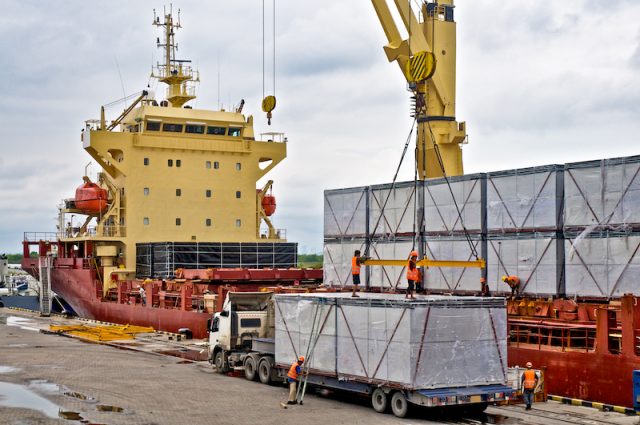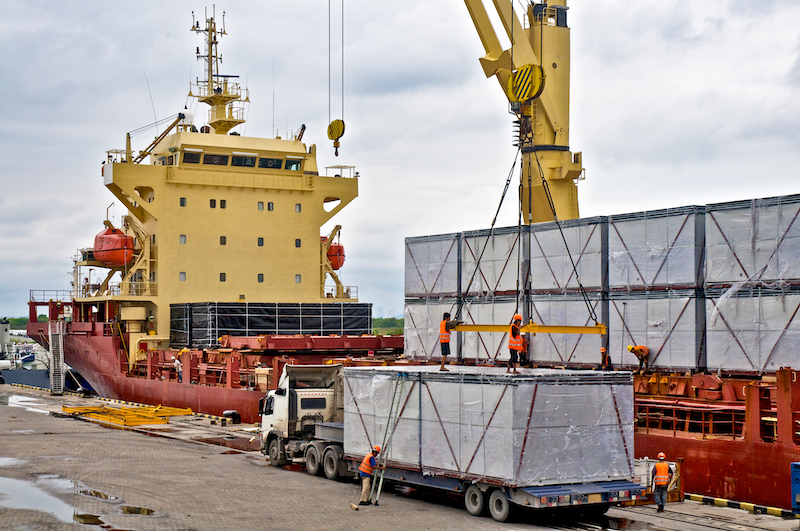 So you might be thinking, what's the big deal? If the service is over short distances, it can't be that significant, right? Well, the entire chain of transportation would fall apart, or more aptly, the entire chain would simply halt, if not for dray services. 
There are plenty of large ports across the United States. For instance, The Port of Los Angeles is known as "America's Port" and sees $276 billion dollars worth of cargo each year. The US also has large ports in other parts of California, New York, New Jersey, Georgia, Virginia, and more. 
All together, drayage is an industry that hauls multiple billions of dollars of cargo each year. With this much money on the line, it's surprising that there are still a lot of issues with drayage at US ports. 
These ports can get congested, leading to frustrated drivers, delays, missed deadlines, and financial repercussions. The contributing factors to these frustrations are overwhelmed terminals that can't keep up with the demand, not enough carriers, and lack of chassis. 
The truth of the matter is that dray runs the entire economy. Whether a Wall Street broker or a tech developer in Silicon Valley knows what dray is or not, their livelihood is linked to it. If you work for or with a company that produces and sells goods or if you ever order products from far away places, drayage is an important factor in your life. 
Drayage Truck Services
There are several different types of drayage services. Here are six types listed by the Intermodal Association of America:
Pier Drayage

– Dray delivery from a rail hub to a pier or dock. 

Intra-Carrier Drayage

– Intermodal transport between places in a hub of a single freight carrier

Inter-Carrier Drayage

– Trucks that transfer cargo from one carrier to another (rail to sea, rail to rail, sea to rail, etc.)

Shuttle Drayage

– Moving shipping containers for temporary storage whether they are empty or full
Expedited Drayage

– Urgent dray for cargo that needs to get to its destination urgently

Door to Door Drayage

– Trucking directly from the transportation hub to the customer
So now you can understand how drayage might mean five different things to five different people. These dray truck services keep the global economy from falling apart. The key to all transportation of cargo is drayage. Without the in-between services, there would be a lot of headaches involved in delivering goods on time. 
Invest In Container Drayage
At Heavy Weight Transport, we know the importance of exceptional, ethical drayage services. Our specific focus is on heavy cargo, for which we have our own private chassis fleet. This allows us to haul legal weight loads and containers as well as loads and containers that are legally considered overweight. 
Not only do we offer comprehensive drayage for regular and overweight loads, but our heavy container program will bring down your costs per carton, pallet, or ton. With Heavy Weight transport, your drayage truck will be fully accessible too, as our trucks are equipped with consistent GPS visibility. 
Drayage is one of the most important aspects of shipping and logistics, so give the job to a company you can trust to get it done safely and efficiently. If you have any questions or concerns about drayage or Heavy Weight Transport services, contact us today. Call our office or send us an email on our website. 
Heavy Weight Transport is a business driven by our mission to positively impact the global community. We started in 2001 in New Jersey, but now we have expanded to California, Georgia, Texas, Tennessee, and South Carolina. Contact us today to learn more about how we can provide creative solutions for you.