In the United States, over 8 million commercial vehicles are produced each year. To make just one of these work vehicles, it can take many different suppliers. Of course, this makes commercial vehicles a significant part of the automotive industry. 
However, trucking itself is a whole industry of its own. A work truck is a vehicle that has been modified to perform commercial activities or to perform a job. Many specialized trucks are made to haul freight from one point to another. 
These trucks are crucial to the operation of countless businesses across the country. Without them, goods and services would have no way of getting from one place to another. Economies would have to be entirely local without the help of truck drivers. 
Trucking in the U.S. Economy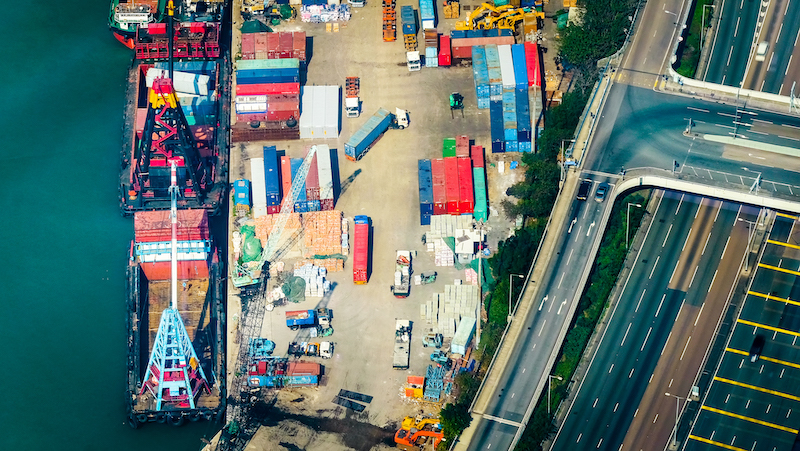 The United States relies heavily on motor vehicles to run the economy. Think about how many people need to drive or take the bus to work, school, and for other necessary or recreational places on a daily basis. 
One thing we don't typically think about when it comes to motor vehicles or the economy is the role of trucking. It's hard to stress just how dependent our globalized economy has become on this type of transportation. Without CDL drivers, there would be no two day delivery and simply put, no country-wide marketplace at all. 
The demand for delivered goods and services, especially during the pandemic, has skyrocketed, with over 80 percent of American communities depending on truck drivers to distribute packages. All in all, professional truck drivers move about three quarters of the products that are shipped throughout the country. 
Is the Truck Industry Growing?
You might be asking yourself this question, given that Amazon and other companies offer delivery services that can get a product to your house overnight or even the same day that you order it. The truck freight industry's outlook for 2021 is growth at about six percent. 
Since the pandemic, online shopping rates have never been higher, which increases demand for trucks and truck drivers. As the amount of freight moved begins to increase, the industry obviously must grow with it. This means that the United States will need to hire a lot more drivers. 
If you're interested in becoming a truck driver, consider applying to drive for us at Heavy Weight Transport. We have intermodal truck driving positions available on our website, and our company is based out of many enticing US cities, like Houston, Savannah, and Charleston. 
Other Freight Industry Trends
Not only does the freight industry serve the individual, but there are also many corporations as well as small businesses that rely on the trucking industry to deliver their work products or materials. Some of the biggest and most necessary industries that rely on trucking companies are oil and gas, construction, and manufacturing.
Of course, your gas doesn't just magically fall into the pump ready to fill your car. Many people don't tend to think about where every product they are buying comes from, but refined gas is transported to gas stations across the country by truck drivers. This further connects truck drivers to the economy because they deliver the gas that helps others get around and spend money. 
With manufacturing, trucking is essential to receiving raw materials for the production process. Trucks move auto parts, wood, plastic, steel, and fabrics. Take a look around you and see if you can name ten different items in the surrounding area that were manufactured. Chances are, almost everything you own is manufactured. Additionally, the technology sector also relies heavily on truckers for production of tech products. 
Construction is a crucial part of modern life. Construction workers are one of the backbones of our society, but without trucks to transport their materials, they would never be able to build houses, restaurants, malls, public spaces, or event venues. Without the freight industry as we know it today, the U.S. economy could not sustain itself. 
Trucking Industry Outlook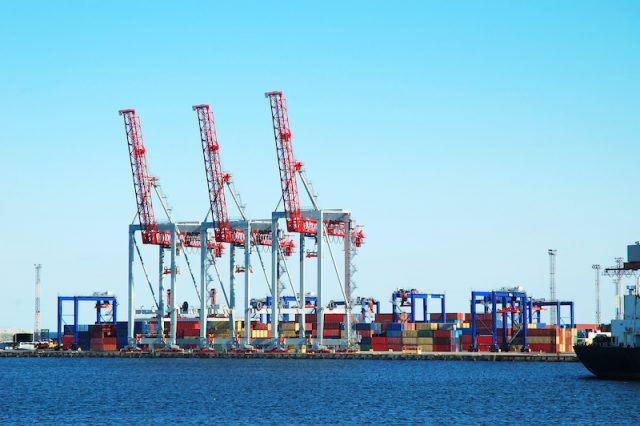 What should we expect of the trucking industry in the coming year? As stated before, the demand for transportation of goods and services will increase, which will increase the need for drivers. But what does that all actually mean?
It means that if you're looking to start a trucking career, this is the year to start. Many companies are implementing increased pay for drivers who are just beginning their careers. This also means that current drivers will generally get better benefits and a higher salary. 
E-commerce has never been more popular, and it's only expected to increase in the coming years. Overall, the outlook for the trucking industry in the United States is very good. As more and more products need to be transported, the industry only grows stronger. 
Drive With Us or We'll Drive For You
Here at Heavy Weight Transport, we pride ourselves on positively influencing the global economy. We provide ethical services in drayage, warehousing, and brokerage for our clients. Our focus is on heavy or overweight cargo, although we are certainly up for driving normal-sized loads as well. 
Our team has a passion for this business, and our teamwork oriented environment shows it. We built our business on trust from our clients, and we consider our word our bond. If you're interested in a career as a driver with us, apply online in a few quick steps. If your business is interested in our transportation, warehouse, or brokerage services, contact us today. 
We offer you our reliable fleet of new multi-axle chassis, and we possess all the necessary overweight permits so that you feel secure that your goods will get where they're going efficiently, safely, and legally. Additionally, we have many cross dock terminals and warehouses for long and short-term storage. 
Lastly, our business is completely transparent about the entire shipping process. You can even use our container tracking system on our website to watch the location of your container, giving you even more peace of mind. With Heavy Weight Transport, you can rely on our performance from coast to coast.