Unfortunately, more and more people today are retiring with little to no savings. Many of these people realize that they need more income once they have retired or while they are thinking about it. Social security just might not be enough to make ends meet. Today, many retirees end up returning to the workforce after they "retire." Luckily, some of the best jobs for retirees include truck driving. Here we will break down some reasons driving is one of the best jobs for retirees, and we'll describe some driving jobs for seniors.
Is Truck Driving a Good Job?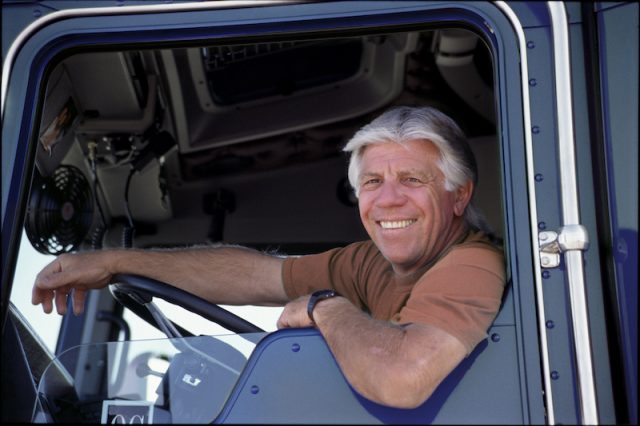 The resounding answer is yes! Truck driving is an excellent job for people of all ages, including retirees, for several reasons. The main reason is that you will never be without work. There is a saying that the only unemployed truck driver is a driver who wants to be unemployed. Especially in today's world, there is always work for truck drivers. One of the most appealing parts of truck driving as a career is that you can find the right job for yourself. You can choose long haul, regional, and local trucking depending on your lifestyle.
Long-Haul Trucking
Long-haul drivers are also called over-the-road (OTR) drivers. They carry cargo from coast to coast. These truck drivers are considered long-haul drivers because they cannot make their delivery trip in a single day. Some trips can require over a week on the road. If these long-haul trips sound appealing to you, long-haul driving might be right for you.
Regional Trucking
Regional truck drivers operate within a particular region. This region typically covers a few states or about a 1,000-mile radius. These truck drivers are often delivering goods and services like food and mail. It is also common to work within the moving industry, helping individuals, families, and businesses relocate. Routes may take up to several days.
Local Trucking
Local trucking is an excellent option if a career that keeps you closer to home sounds more like your style. Local drivers typically make deliveries within their state and can complete routes in a single day. While long-haul and regional drivers spend much of their time on highways or interstates, local drivers spend much time on smaller and slower roads. In addition, they may be responsible for loading and unloading goods onto the truck.
Why Is Truck Driving One of the Best Jobs for Retirees?
While specific jobs might think of someone's increased age as a disadvantage, that is not the case with trucking.
Retirement Means More Bills
Just because you stop making money during retirement doesn't mean the cost of living decreases or goes away altogether. Most retirees will make less every month than they did while working. And social security can only cover so much. Once retirees start living in retirement, they can quickly discover they aren't as prepared financially as they hoped. 
Truck driving is one of the best jobs for retirees because it has one of the highest starting incomes in the country. The national average for new truck drivers is around $60,000 per year. That number also quickly increases the more experience you have.
Better Able to Handle Difficult Situations
You have also experienced more in life in general, not only on the road. You have seen more situations of all kinds and learned how to handle them. Younger drivers are more likely to become rattled by unexpected situations on the road. If weather conditions change or the roadway suddenly becomes slippery, you will likely know how to respond better. 
No Age Cut-Off
While most careers have a stated or implicit age cut-off, trucking is not one of them. No matter your age, you can become a truck driver. The only requirement is that you must safely operate a truck. If your eyesight and reflexes are adequate for the job, you can do it. No specified cut-off makes trucking one of the best jobs for retirees.
See the Country
When people retire, a shared hope is that they will have the opportunity to travel across the country. Unfortunately, traveling can cost a lot of money. Becoming a truck driver can become the best of both worlds! If you choose to take a job that requires long trips, you could drive all over the country while being paid to do it. Of course, you will have to be smart about scheduling your vacations around your routes, but it is possible. Some people even say truck driving is similar to a long-distance RV trip. It's even familiar. But this way, you are making money during your trip instead of only spending it.
Alternative to a Physically Demanding Job
The undeniable reality is that as you get older, your body can't do the same things it used to. That might rule out specific jobs for you. While truck driving does have some physical elements, it isn't as physically demanding as other jobs. Jobs on construction sites or factories might be too much. Truck driving can be a good alternative.
It Has a Great Future
There are education and licensing requirements to becoming a truck driver. Some might be turned off by the idea for fear that there won't be jobs available at the end of the process. That is not something you need to worry about with the trucking industry. It is estimated that the industry will need 890,000 new truck drivers to meet demand by 2025.
What Jobs Does Heavy Weight Transport Provide?
If you're feeling excited by the idea of a driving job for seniors, Heavy Weight Transport might have the job for you. We specialize in drayage service. This means that we carry freight over a short distance. We operate across the country from New Jersey to Los Angeles, including several locations in between.
We pride ourselves on providing many perks and conditions for our drivers, including work flexibility. If you are looking for a job with a great environment and allows you to sleep at home, Heavy Weight Transport would love to hear from you. 99% of our drivers sleep at home every night, and they are able to enjoy precious time with their family and friends.