The truck driver shortage has continued to get worse over the last year. This article will explore the driver shortage and what the future of trucking jobs may look like.
Why is there a truck driver shortage?
The last year has been unpredictable and disruptive for just about everyone. While nearly every industry has been forced to adapt to a world struggling through a global pandemic, the trucking industry has faced some of the most urgent shortages that have made their typical workload more of a challenge this year.
Truck driving is a critical service now more than ever. As more and more major companies and online sellers are shipping goods long distances as fast as possible, driving has become an essential occupation that the pandemic has rendered even more vital with online shopping taking over much of the commercial world over the last year.
But why has there been such a shortage of truck drivers ready to take on the road? While it's difficult to pinpoint the exact reason drivers have been reluctant to start back up, some have started to speculate why the shortage is so severe this year.
Of course, the biggest factor is likely the COVID-19 pandemic itself. The pandemic has significantly disrupted life and employment for millions of Americans, including those who would have planned to go to school to earn their commercial driver's license, or CDL. With closures and limited accessibility, it has become more of a challenge for many to get that necessary qualification to go on to become a truck driver.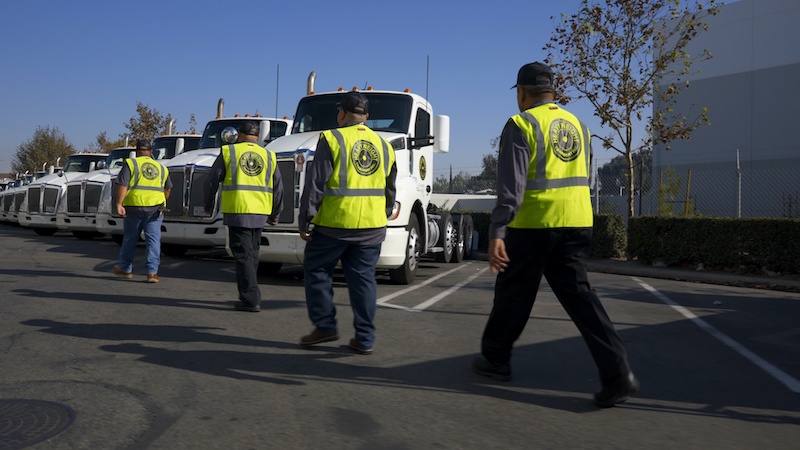 The driver shortage emerged before the pandemic, however, which suggests that the pandemic has only worsened a pre-existing problem. So what else has been fueling the driver shortage?
Another contributing factor may include the traditional demographics of truck drivers. The vast majority of drivers are older men who are on the verge of retirement. With pandemic-related career delays and disruptions, many younger people may be less inclined to pursue truck driver openings. Not to mention, truck drivers have traditionally been men, which has created a stereotype that may be blocking many women who would enjoy driving careers from pursuing them.
For some, the truck driving lifestyle may discourage them from continuing as a driver, which has likely furthered the shortage. Driving has historically meant long hours out on the road, which can be challenging for drivers with families or more demanding personal lives. Luckily, driving culture and policy is shifting to provide more and longer breaks and more comprehensive benefits that continue to make the position more attractive to many potential candidates.
Moving forward, the industry will continue adapting to an ever-changing market that is meeting the needs of current and future truck drivers. The shortage is a concern, but with the expansion of opportunities to traditionally underrepresented people and the constant improvement of working conditions, the industry is sure to start rebounding.
What does a typical truck driver's job look like?
As the truck driver shortage continues, it's important to know what qualifications can prepare you for one of the many available trucking jobs. The main criteria for becoming a truck driver are being 21 years or older and being certified. Other criteria include a clean background check and a clean motor vehicle record.
Important responsibilities of truck drivers include driving from manufacturing centers to retail locations, navigating new areas and diverse weather conditions, loading and unloading supplies and cargo, and examining trucks for problems and safety concerns that need to be addressed.
Truck driving jobs can include other responsibilities and may look different depending on the position's requirements and your location. Some trucking jobs allow you to spend nights at home, while others require you to drive longer distances at a given time.
Luckily, truck driving jobs continue to become more flexible and accommodating. Potential drivers should not be deterred by the trucking lifestyle, as the requirements are dependent on a variety of other factors. As the driver shortage continues, salaries and benefits packages for drivers are also on the rise as more trucking companies aim to recruit a broad class of new drivers. The position is continuing to become more attractive for those who may have initially chosen others paths.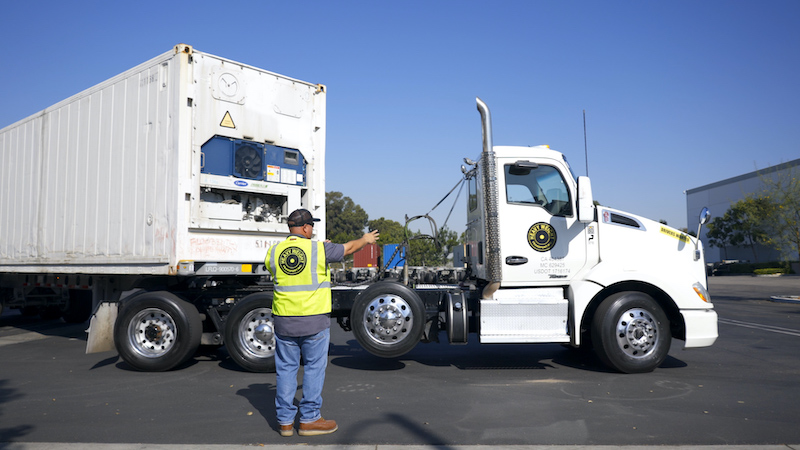 What can we expect for the future of trucking jobs?
With truck driver shortages persisting into 2021, some may wonder what the future of trucking jobs may look like moving forward. While there has been speculation that the trucking industry will become automated as self-driving technology continues to advance, many experts are not too concerned about the potential of automation.
Self-driving technology is a fascinating horizon, but it's still a fairly distant horizon. The technology itself is still under rigorous development and would require elaborate continued advances to tackle all of the work that a truck driver manages to get done in a day. Self-driving technology would not eliminate the need to load and unload trucks or the need to maintain the security and stability of trucks and all of their components.
Truck driving is a complex task that will continue to evolve as technology progresses and improves. Ultimately, though, the future of trucking jobs will evolve, as well. While the exact future of trucking jobs is impossible to foresee, the current shortage needs to be resolved in order for supply needs across the country to be met.
Truck driving at Heavy Weight Transport
At Heavy Weight Transport, you get the opportunity to be part of a major operation that supplies facilities all over the nation. We are proud to offer a comprehensive range of benefits for our employees with additional incentives that will help you stay motivated and excited about your vital work.
With the current driver shortage in 2021, we encourage you to explore our career opportunities for drivers. As a driver, you'll get the chance to hit the road as an essential component of the supply chain. Your work will make a difference and fill a crucial gap in the industry.
Check out our available driver positions today!