The unprecedented increase of retail imports at container ports which started last summer is expected to continue through at least the end of this summer as businesses fight to meet increased demand. This level of increased imports is unprecedented and was unforeseeable to anyone. There have never been continued surges such as this. There are records that are seemingly being broken daily. 
The Effects of COVID-19 
For most people, it is not very surprising to hear that the COVID-19 pandemic has affected virtually everyone and everything. It has undoubtedly had catastrophic effects and it is astounding to think that nothing has been left unscathed by the virus. 
Last March the market reached a low point, along with many other businesses. Imports plummeted down to 1.37 million Twenty-Foot Equivalent Units. A TEU is one 20-foot container or its equivalent. This is the lowest number of imports that we have seen in the last four years. 
As all things go down, they must eventually come back up again. Upon the reopening of the economy in August of 2020, cargo rebounded and hit a record of 2.1 million Twenty-Foot Equivalent Units. There was an enormous increase in the amount of freight being shipped in ocean shipping containers. 
After the initial rise in August, the new August numbers peaked at 2.21 million Twenty-Foot Equivalent Units. With these rapidly increasing TEUs, the industry worked tirelessly to reach the needs and wants of its customers. Unfortunately, this surge resulted in months of backups at ports. These months of backups have forced labor shortages due to increased COVID-19 infections and equipment shortages. 
The global supply chain continues to be hampered by a variety of disruptions, including the recent blockage of the Suez Canal. However, ports are now starting to catch up. Recently, there were only 17 ships reported waiting to be off Long Beach port, which is one of the busiest in the world. This is compared with about 30 ships a month ago.
Current Demand 
Currently, many of the world's ports are struggling to keep up with the current demand. The perfect storm of COVID-19 along with rapidly shifting demand presents difficulties that were unanticipated for all. The port of Los Angeles is of particular concern due to the long delays in unloading cargo ships on the west coast. Warehouses near those facilities are currently overloaded with goods and do not have enough employees to handle the influx of goods.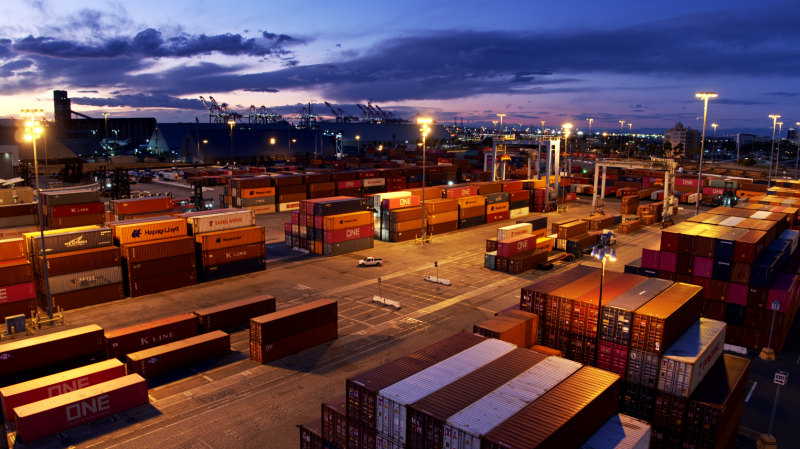 Along with everyone else, navigating the challenges of a global pandemic was something that the industry was not prepared to handle. Now, we hope to have more consistency in our labor and equipment in order to meet the demands that 2021 has in store for us. There is hope to decrease the current labor shortages now that vaccinations for the COVID-19 virus are accessible to the public. 
Heavy Weight Transport is available to help your business with all of your intermodal transportation needs.