At any given time, there are millions of freight containers on ships traveling the waterways worldwide. These containers are packed with anything from produce to clothing or parts for cars and trucks. However, since early 2021, almost every shipping company has had to contend with a global shipping container shortage. The current situation is unlike anything that has ever affected the shipping industry before. Unfortunately, the shortage's effects continue to trickle down the supply chain. 
How Did We Get Here?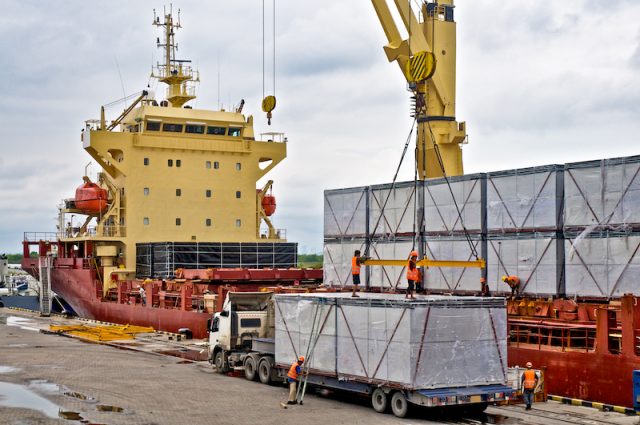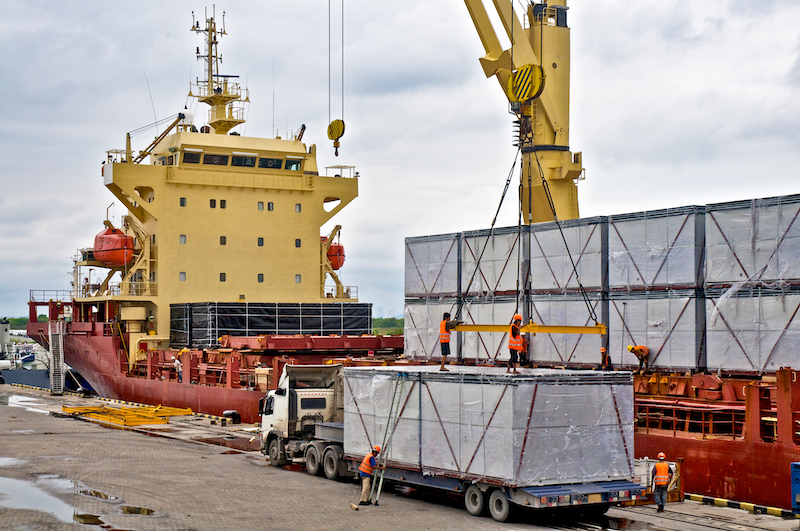 The issues concerning cargo shipping containers truly began in early 2020 when the COVID-19 pandemic became a reality. In response, many countries implemented national lockdowns, which sometimes stopped the production of goods, too. As for shipping companies, they started reducing the number of cargo ships going out, which disrupted the usual flow of imported and exported goods. Sometimes, empty containers did not get collected. For example, Asian containers sent to America could not be sent back because of pandemic restrictions.
While many parts of Asia started to open again in late 2020, other countries were still amid lockdowns. Cargo containers in these countries could not be sent back to Asia, where they were most needed to continue the flow of trade. This fact, combined with a staff deficit, started the initial backlog.
In addition, consumer spending underwent a severe change due to the pandemic. The usual demand for services is now for goods. People are buying significantly more goods than they ever have before, boosting demand for containers. According to the CPB Netherlands Bureau for Economic Policy Analysis, global merchandise trade is about 5% higher than before the pandemic. This led the initial shipping container shortage to become even more prominent as the containers became more desirable.  
How Have Prices Been Affected?
As is the rule, when there is high demand and low supply, prices of cargo shipping containers surge. A 20-foot container in 2019 would have cost you $1,500. In 2020, that price went up to $3,000, and now they are around $4,000. Meanwhile, a 40-foot container started at $2,800 in late 2019. One year later, they cost $5,800, and today that price is up to $6,400.
The physical shortage of containers is not the only reason these costs increase, though. Many of the companies producing containers are based in China and face rising raw material costs. These shipping containers are made mainly from a particular type of steel that resists corrosion. This material has gotten significantly more expensive than the common flooring materials of plywood and bamboo. Finally, the cost of labor has also increased. All in all, the mixture of raw material cost, labor cost, and demand is combined with growing freight containers prices.
How Are Shipping Industry Giants Coping?
Even the biggest companies in the shipping industry are facing issues caused by the shipping container shortage. Maersk and Hapag-Lloyd have both adapted their methods thanks to the shortage. For example, Hapag-Lloyd made container refilling and emptying times 25% faster to ensure optimal use of containers. They have also thought outside the box in finding alternative uses for their containers. They have been turning reefer containers off, sending dry goods to reefer demand locations. Once the container gets there, they are emptied and switched back on. 
How Are Global Companies Coping?
Companies both large and small have had to take unique approaches to cope with the shipping container shortage. At the end of 2021, they squeezed as many seasonal items into their cargo shipping containers as possible. They prioritized pillows, throws, wine glasses, and plates over their larger home items. The chief executive of IKEA US says that the desks, chairs, and other big selling items early in the pandemic are on the back burner until 2022.
To save on costs, certain toy companies are shrinking toy packages, even up to 30%. Specialty toymaker Manhattan Toy Co. focuses on its best-selling and most profitable items. They prioritized products like their Baby Stella plush dolls and Skwish rattles. Their larger wooden toys will have to wait until next year to get back on ships. Unfortunately, their orders are still at the mercy of the overall supply chain. The company's president says at least one container of their toys has been sitting on a dock in Los Angeles for months.
What Is the Current Situation?
A large number of containers are currently in inland depots. Others are stacking up at cargo ports. These backlogs can take ships up to four times as long as usual to dock and unload goods. While this is partly a symptom of global supply chain issues, it also contributes to these issues. With containers sitting at the dock for a week or more waiting to be unloaded, it takes a lot of containers off the market for use.
Unfortunately, containers are also not being unloaded fast enough to be sent back to Asia. They need to get to Asia quickly to be used again to help meet demand. Specifically, containers are difficult to go from Europe back to Asia. Often, these shipments are low-value materials like scrap metal and waste paper. As the prices of shipping containers have increased, the trips aren't worth the cost anymore. These containers have been left stranded.
While China, the world's largest manufacturer of freight containers, produced 300,000 containers in September 2021 alone, it isn't enough. No matter how many containers are available, the crisis will not be solved until they can be more quickly unloaded and turned around.
What Should We Expect For the Future?
Supply chain experts can almost unanimously agree on one thing: the global shipping container shortage will not resolve itself soon. The pandemic-induced surge in consumer purchases has never been seen before. While the worldwide economy benefits, the current supply chain issues could persist into 2023. Companies will need to continue getting creative to make the most out of the containers in use.